Post your opinions and suggestions to help improve our website and discussion forum.

Moderators: jimshu, JaliscoJudy, sinecure, ballu, TravelFun
No reply to my emails so pasting them here:
About the new tours:
Nice idea for a poll, but there's something missing: links to the tours in question! I've got the Georgia & Armenia tour up, but there are 2 Zimbabwe Classic tours and I don't know which one you mean.

Anyway, Sicily is top for me, followed by Armenia, only because I've already done the western half of Iceland ... unless I can win a place on it including the flights, in which case it's New Zealand or Chile!
About how we choose destinations:
May I suggest allowing us to pick more than one answer, maybe up to three answers, or our top three in order?

I visit different places for different reasons.

I've been to places for the geography and physical challenges. I walked from Lindau am Bodensee to Dorfgastein. That was a geographical, physical challenge and a half. Canoeing the Tarn and Ardeche gorges with partially-sighted canoeists (

http://s300.photobucket.com/user/Sablea ... noe%20trip

) was geography, physical challenge and helping people out.

I've been to places for geography and photography (

http://s300.photobucket.com/user/Sablea ... re%20Moors

) and I've been to places for the combination of geography and weather and photography (

http://s300.photobucket.com/user/Sablea ... Feb%202014

).

I also do cultural photography:

http://s300.photobucket.com/user/Sableagle/library/York

Then there are trips I take without a camera. I didn't have one on the Istanbul - Damascus - Amman - Cairo trip back in 2010. I was there for culture and history. In Vietnam last time (

http://s1315.photobucket.com/user/Besto ... t=3&page=0

) I did have a camera and I took a lot of pictures, but I was there for the people, the geography and the food. In Iran this year (

http://s1372.photobucket.com/user/Disco ... 4/library/

) I took a camera but I was there for people and culture, with climbing Touchal as a tagged-on physical challenge at the start.

My answer: geography, culture, physical challenges, food and photography, in that order.
About where to find the best food:
Yet another failed poll!

Cambodia isn't listed.

Why does "the best food in the world" have to be in one of those few countries?
I mean, really, I can understand them not listing Britain but there are a lot of countries in the world and I don't think it was right to give us a short list.
Anybody else finding the polls frustrating?
User Rank: Nomad

Posts: 135
Joined: Thu Mar 21, 2013 3:36 pm
---
The latest one (win a National Geographic trip):
Question 1: What do most of your travel photos feature?
Animals
Buildings
Active selfies
Lunches
Sunshine
Local Living
Well, that's pretty obviously a "choose a style" page, isn't it?
My travel photos, specifically? Mostly landscapes. Yes, I'll photograph lions and tigers and bears and wolves and rheas and pumas and sharks and dolphins and rufous-collared sparrows and condors and cafes and mosques and courtyards and music rooms and temples and burial sites and aqueducts and statues and stilt-houses and helicopters and tanks and
occasionally
food and sunset and local life. If you want, I can link to my pictures of pumas and sparrows and condors and cafes and mosques and courtyards and music rooms and temples and burial sites and statues and stilt-houses and helicopters and tanks and sunsets and local life. I've also got pictures of "a man and his kitchenware shop" and "father and son in a park" because they asked me to take them.
What I actually *try* to photograph when I'm there? Things that show where I've been and what it's been like. If we're on a boat in Halong Bay, I take pictures of Ha Long Bay (and the black kites fishing). If we're canoeing down the Tarn, I take pictures of people in canoes navigating tricky bits of the Tarn and of the group having a picnic on a beach and of the gorge. If we're in Esfahan, I take pictures of Esfahan.
The quiz actually gave me New Zealand as an answer and, to be fair, that's got some awesomely beautiful landscapes I'd love to photograph.
This question really skips one customer, though, and it's a customer I have been: the one who
doesn't take a camera
because the trip's meant to be an experience, not a photographic expedition. It also doesn't account for the person who loves to
do
the active stuff (and will happily pretend he's planning to cross the ravine on the cables of the ruined suspension bridge so someone
else
can get a picture) but doesn't care to be
in
his pictures.
Question 2: What's your ideal soundtrack to fall asleep to?
Birds
Waves
A city
Rain
Temple bells
Silence
No box to click for "the slow breathing of a beautiful Swedish lady sleeping on my shoulder."
The issue here for me is that there's no "bleah" option. You've offered a favourite but, for both these questions, no
least
favourite. Birds, waves and rain are all fine by me, but I
dislike
cities.
Again, New Zealand's a pretty good choice for a place not really known for its cities.
Question 3: You've just arrived in a new city. What do you do?
Streets
Must-sees
Hike
Lunch
Park
Beach
Right back to the problem with Q1.
What
city? What time is it? Do I speak the language? Have I eaten on the way? Arriving in Hanoi at 9pm after a 24-hour trip, it's food and bed for me and I'll do something tomorrow, probably cultural, after pho bo and ca phe den daa for breakfast. First morning in Tehran I hiked up to the ski school. If I go back to Tehran, I'll probably head straight for the cake studio and try to find an English-speaking local for a long chat and maybe ask about politics, equality, human rights and so on over a cake, an ice-cream, a coffee and/or a hot chocolate. Day 1 in Stubaital? No question about it, I'm off up a mountain. If I'm in Bogota, Caracas or (gods alone know how and why) San Pedro Sula? I was kind of joking about the body armour and rifle for Africa.
http://www.worldlifeexpectancy.com/caus ... y-country/
I ain't kidding about El Salvador.
So ... Streets? Are the streets interesting? For a lot of the world, no. Seriously. New York? London? Well, New York has yellow cabs and London has black ones, and they use different symbols on the ludicrously high prices of the items in the windows of the few shops that bother to show prices in the windows. Paris? Berlin? Buenos Aires? Bangkok? Okay, Bangkok stands out because of the different script on the street signs. Wandering in any of them, though, is almost indistinguishable and at least 95% pointless. Delhi or Beijing? Well, on a clear day you might be able to see across the street. So generally no.
Must-sees? Big question here: are they on the itinerary of a tour that starts tonight? If I'm going to be getting a guided tour tomorrow, there probably isn't much point in paying extra to get in today. If they're
not
on the itinerary, well, they'd have to be on my list and I don't think a lot of cities really have must-sees for me.
Hike?
Is
there anywhere to hike? Darband up to the ski school above Tehran, yes. Get a bus and a taxi, though, because the streets are boring, the air's polluted and the traffic's a bit of a mare. If I'm in Innsbruck, Brasov, Abyaneh or Stirling, yeah, a day's hiking is exactly what I'd probably do. If I'm in Buenos Aires, Qom or Peterborough, no. Esfahan? Depends on the time of year. Those mountains look tempting but only in winter. In summer it'd be suicidal.
Lunch? Maybe. Vietnam or Cambodia? Heck yes, because
om nom nom
. Tuscany? Possibly, because I've heard a lot of good things about the food there. France? Darn tootin' I'm heading to the patisserie. Mississippi? Not particularly. It's mostly just food. I'll eat it when I need to and try to find something good, but no matter how proud anyone is of his grandfather's bbq sauce recipe, that is not a foodie destination. I tried native food too, on First Mesa or Second Mesa. It was not exciting.
A park? This is a fall-back option for me. Sure, Daneshjoo Park, the Shahpouri Garden or Berlin's Botanical Gardens, yes. Sitting in Hyde Park and watching people jogging? No.
The beach? Here's my last resort. If it comes to it, I'd rather be
in
the water than
by
it. Snorkel, mask, shorts, UV-resistant long-sleeved shirt and stonefish-proof shoes on and I'll see you in a few hours, yeah? Skin cancer ain't my scene.
Also, one of your pictures is of the Treasury at Petra. Seriously? "You've just arrived in Wadi Musa, with no particular plans for your time here. What do you do?" Really? If you're there, you're almost certainly there to go to Petra. Of course that's where you're going.
Question 4: Which of the following would you most like to experience?
Cruising the Ganges
Going on a game drive in Africa
Riding a cloud forest zipwire
Strolling in a French vineyard
Walking in old Jerusalem
Catching sun on a Thai beach
This is another "pick a part of the brochure" question: cruises, safaris, adventure stuff, food & drink, history & culture or loafing in the sun.
The Ganges? EWW.
Driving? Tedious. MMBA, right?
Cloud forest? Heck yes! Zipwire? Much queue, little wildlife.
French vineyard? Eh, if one's on the way from the hotel to the hills, sure I'd rather go through it than up the road, but honestly it's a lot of lines of bushes.
Old Jerusalem? J**** C*****! This is one minefield of a suggestion. Talk to Palestinians, record their statements, be friendly, give a good impression of Westerners, go back through the check-point, have my camera seized and destroyed, spend two weeks in jail, criticise Hamas and get shot, look like a Palestinian and get shot, look like an Israeli and get stabbed, video Things That Happen and get shot ... or file along silently in the sanitised corridors of permitted and controlled tourism and pretend I only see the things I'm supposed to see? Also, if I do
this
one, I can't go back to Syria or Iran for 10 years.
Catching sun on a Thai beach? NOPE. Bunch of drunken English arseholes making the place antisocial, load of pickpockets and conmen trying to take advantage, if something does happen it'll be the fault of whatever foreigners the authorities can grab in the area, never a local, hordes of Western tourists are an obvious target for a certain kind of murderous maniac and skin cancer's not my scene anyway. Given a couple of days at a Thai beach resort I'd head into the hills to help local school children practise speaking English, take landscape photographs or something.
How about hiking in the cloud forest? Is that an option?
Question 5: You're out exploring. What can't you do without?
Map, compass, whistle, torch, batteries, knife, spare bootlaces, water bottles, adhesive bandages, scissors, food bars, waterproofs, fleece liner, scarf, proper socks and boots, gloves, ... wait. "Exploring" in what sense?
Enough local currency to stop for lunch
Sunscreen and a sense of adventure
A map of all the top sites
A windbreaker for any kind of weather
A camera to capture everything
A bottle of water
Enough local currency for seven nights' half-board and eight day's lunches because I'm six days' walking from the next ATM
could
be on the list. Enough for lunch is obviously worth carrying, even if I am carrying lunch.
Sunscreen is essential where sunscreen is essential, which is not the primary defining characteristic of where I go on holiday. Can I do without it? Yes, where I don't need it, which is many places I go.
A sense of adventure? Well, I'm out "exploring" so unless you mean "wandering up and down Oxford Street," obviously I need that.
A map? Yeah. Some kind of map is a good idea.
A windbreaker? Okay, at this point I have to assume that your idea of "exploring" and mine differ in magnitude, because "a windbreaker" is about as inadequate for some "exploring" I've done as a rubber dinghy with a machine-gun is for sinking the Tirpitz.
A camera? This is the
least
essential item on the list. "I went. I saw. I liked. You want to see, you go." Unless I'm actually location-scouting for a film or a video game, I do
not
need a camera.
A bottle of water? Well, for the Dales, the Moors, the Lakes, the Peaks, the mountains near Esfahan, the highlands of SE Asia, the Badlands or anywhere like that,
two
bottles of water. For a friendly sort of town with a lot of little cafes, smoothie stands and shops, cash is lighter.
Question 6: What one moment do you strive for every time you go away?
The feeling of being in the middle of nowhere.
Let me just stop you right there, city boy. That picture is not the middle of nowhere. "The east side of the river, in the woods, lower Arkengarthdale," is not the middle of nowhere. It's a place in Arkengarthdale. "By a little waterfall overlooking Oberbergtal, north of the chapel," isn't the middle of nowhere either. It's in Oberbergtal. Refugio Dickson wasn't the middle of nowhere to me. It was a lovely little wooden building on a level area surrounded by forest for about 120 degrees and the river for the rest, with a few metres of steep descent to the riverbank, Rio Los Perros just to the west, a wide, slow area of water to the north draining through a shallower part on its way east, creating an ice-berg trap, a ridgeline running west-east south of it and blocking the sunlight in the early morning, steep, icy mountains to the west and north-west and condors soaring over the ridge.
THIS
is the middle of nowhere.
The feeling of being in the middle of nowhere.
The satisfaction of completing a challenge.
The sensation of discovering a new flavour.
Crossing something off my bucket list.
The sensation of time coming to a standstill.
Experiencing another way of life.
All of those are things I'll try to do on trips. Authentic native North American cooking wasn't easy to find, but I went and found it. Not my main reason to travel, though, ever.
So ...
Getting away from all the NOISE.
Having DONE something.
Expanding my experiences of the world's food.
Experiencing something NEW.
Getting away from all the NOISE and RUSH.
Experiencing something NEW.
All of them are things I have sought on trips.
Question 7: It's raining. What do you do?
Whoa there. Rewind. Where am I? Who's with me? What am I trying to do here? Raining outside right now while I type this? Meh. Raining while I'm hiking alone? Gear up and carry on. Raining
hard
and blowing a hoolie while I'm hiking with barely-equipped newbies, making the whole experience unpleasant for them and maybe even hazardous? GTFOTM and go and do something else. Raining in HCMC? Try to keep the camera dry. I know I won't short-circuit but it might. If not carrying camera, consider dancing in the rain and singing happy songs. Raining on me in Esfahan? Tell the locals it's a present from England.
Put on rain gear and head out for a walk
Headed to museum so no problem
Rainforest so expected rain
I don't notice (picture of zipwire-type scene in hot country)
Head to a cafe
Stay in hotel and hope for sun.
In other words, this isn't a question about rain
at all
. It's got nothing to do with how I react to rainfall. It's a question about what type of holiday I was probably already on.
Active
Culture & history
Adventure
YOLO
Food and drink
Sunshine
Different answers the second time through and I got ... India.
You're a cultural adventurer at heart who loves the thrill a new experience and India is just waiting to give it to you. You're hungry for life and likely more in touch with your spiritual side than most. So whether you're strolling in the shadows of the serene Taj Mahal or exploring the bustling streets of Delhi, you're ready to discover what India has to offer.
http://www.theguardian.com/world/2014/may/08/india-admits-delhi-matches-beijing-air-polllution-world-health-organisation-cities

A study of 1,600 cities across 91 countries released on Wednesday by the WHO showed Delhi had the world's highest annual average concentration of small airborne particles (known as PM2.5) of 153.

Rivals would be the Pakistani city of Karachi with an annual reading of 117, while the regional Indian cities of Gwalior, Patna and Raipur reported 144, 149 and 134 respectively.

By comparison, London had an annual PM2.5 reading of 16.
I think I'll pay the extra and go to New Zealand, thank you.
Show me the rugged and lush beauty of New Zealand and I'll show you a destination that's simply tailor made for you and your need to feel connected to the landscapes you visit. Go dolphin and whale watching off the coast, meander in an ancient rainforest and Maori villages, and then kick back in geothermic hot pools. Make your next adventure your own in New Zealand.
User Rank: Nomad

Posts: 135
Joined: Thu Mar 21, 2013 3:36 pm
---
LOL, great rant and I truly empathize. I think these polls are built by marketing students, not actual travelers. I think what G ought to do is pull their customer database for repeat travelers (at least 3 different trips) and ask them to craft questions and answers for the poll and explain the answers -- the explanations alone would be a huge education for the marketing department.
Travelog:
http://gadget-travels.net/travelog
User Rank: Road Warrior

Posts: 1647
Joined: Sun May 13, 2007 4:13 pm
Location: Colorado, USA
---
Thanks.
I think the polls are market research in a very thin disguise. I'm not sure how useful it is to gather information on what your repeat customers are likely to want, at least not in such a crude form, but I doubt a company would drop its market research to educate the marketing people.
We'd have to provide both and some better research while we're at it.
Yesterday was a tough day, very active and quite long. Today you ...
[*]... are going to do it all again
[*]... have an easier day
[*]... are in the spa, getting over it
[*]... swap the exertion for some sightseeing
[*]... try a different activity, and do it just as hard
Rather than "Hey, you, which brochure should we send you?" this is a question about what
else
should be on the "active" trips. Do people want a 4-5-4-4-5-4-5-4 physical grading, a 4-2-4-2-2-4-2-2 grading, breaks for nothing much, breaks for culture or a 4-5-4-4-5-4-5-4 physical grading with a variety of activities? Obviously, that question's only valid when asked of people who've done physical 4 or 5 trips. The difference between options 3 and 4 is
where
the days off get scheduled. The Tour du Mont Blanc didn't really have much choice in the matter, of course, but others could have a choice of where to stop. There's already an obvious flaw in the question, though: how many days into the trip are we? It needs rephrasing to: "The last few days have been tough, very active and quite long."
Then
you've got it narrowed down and I can give an answer: 4) sightseeing. If I've brought a camera I'm using it and if I haven't I'm seeing stuff just for myself.
You've arrived a day early in your start city. With most of the day free, you ...
[*]... go looking for that perfect photograph
[*]... try to find some locals for a chat
[*]... explore the local food options
[*]... check out some sights not on the itinerary
[*]... hit the hotel's spa facilities
This is asking which hotel to use as a base. To some extent, it's asking which city to use as a base, but that's often limited. Whether being in a pretty neighbourhood, in a historic neighbourhood, close to a lot of cafes, close to some serious cultural eating options or luxurious is important in choice of hotel is information this question could give you. To me, 1 to 4 are all options, so again we need a "least likely" as well as the "most likely."
I don't know how useful the answers to that would be, but I'd say 2, 3 and 4. I don't think I've ever had a Tequila Sunrise, but I had a Margherita once and ewww.
User Rank: Nomad

Posts: 135
Joined: Thu Mar 21, 2013 3:36 pm
---
Cultural Beach Resort?
You said you wouldn't be interested in the Cultural Beach Resort. What are your top reasons for not wanting to book this type of trip? Select all that apply.

Code: Select all

+--------------------------------------+--------------------------------------+
|Safety concerns |Don't want to go off resort |
+--------------------------------------+--------------------------------------+
|Probably more expensive than my budget|Not looking for a cultural immersion |
| |experience |
+--------------------------------------+--------------------------------------+
|Like high end amenities |Too active |
+--------------------------------------+--------------------------------------+

Safety concerns? Surrounded by p****d-up Brits, yeah, that could be a concern, but it's no safer here, is it? I am not the kind of person who gets scared because "there are darkies everywhere" and wants to kick out everyone who can't trace their ancestry back at least as far as the Wars of the Roses. Matter of fact, I could name at least half a dozen Englishmen from where I work I'd happily swap for an equal number of Syrian refugees.
Going off resort? Are we talking about Sandals here? I don't go to Sandals. Off-resort is where I like to be. I don't really fancy anywhere that has a concept of "off resort," really. It's hardly culturally immersive if there's a custom-made Experience Centre for the tourists, is it? Here's a travel tip: if speaking English is a pre-requisite for the waiting staff, it's a tourist restaurant. If knowing about food and drink is a pre-requisite for the waiting staff, it stands a chance of being a really good restaurant. The two aren't mutually exclusive, but neither is a subset of the other.
More expensive than my budget? Well, I wouldn't know. It'll depend how woefully abused, overworked and underpaid the staff are and which country it's in, won't it? I'm pretty sure it'd cost more in Denmark or Japan than it would in Cambodia.
Not looking for a cultural immersion experience? Well, I suppose some of us aren't, but I like to actually go to the countries I visit rather than looking at them through reinforced triple-glazing from an air-conditioned bunker and, again, the food in the little back-street restaurants not shown on the standard tourist map beats the heck out of the chains with franchise concessions inside airports, on board ships et cetera.
High end amenities? Slow down. The description mentioned 4-star. Are you seriously thinking that G customers might have turned their noses up at the whole thing because 4-star isn't good enough for us? It seems we haven't met. Hi. I'm the guy with £1000 of hiking equipment sleeping on a mat between two stacks of firewood in the forest because that's where he ran out sunlight. I have slept in holes in the ground. Believe it or not, with a poncho over the top and a rollmat under you, a shell-scrape's a nice enough place to spent a May night or two. On my last two trips, we stopped in refuges, six to ten to a room, sharing with people who weren't in the tour group. We were fine with that (except that one who insisted on having her own tent instead of joining us). If I want all-inclusive 5-star resorts, I'll go to
you-know-who
.
Too active?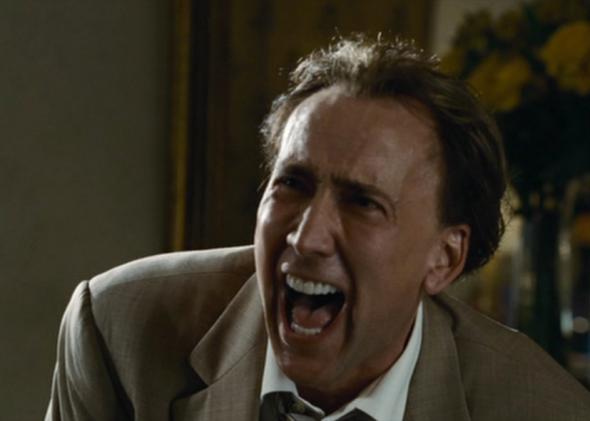 I've posted four travel pics threads now, I think, so it's not that hard to get an idea of "my sort of scene." For those who need it, here's an example of something that's NOT my scene:
THAT's why I don't fancy a beach resort.
User Rank: Nomad

Posts: 135
Joined: Thu Mar 21, 2013 3:36 pm
---
I love it and have a huge smile on my face...thank you
Do tell me dl...why do you bother reading/completing these questionnaires/polls? They're obviously not for us and does not capture the real scenario to even answer them in the first place!
DO THE RIGHT THING
...all the time, every time!
http://www.gadventures.com/about-us/gadventures/
Moderator

Posts: 1967
Joined: Mon Dec 10, 2007 10:10 am
Location: UK
---
Fill in a questionnaire that's clearly not aimed at G people to be entered in a draw to win $250 of credit for use on a G trip.
User Rank: Nomad

Posts: 135
Joined: Thu Mar 21, 2013 3:36 pm
---
dreaded_luggage wrote:Fill in a questionnaire that's clearly not aimed at G people to be entered in a draw to win $250 of credit for use on a G trip.
I get it now
DO THE RIGHT THING
...all the time, every time!
http://www.gadventures.com/about-us/gadventures/
Moderator

Posts: 1967
Joined: Mon Dec 10, 2007 10:10 am
Location: UK
---
Also, sometimes the results are amusing. I've just received information that 95% of travellers who responded to the most recent one
have not
participated in a Triatholon.
I guess either we're not as atholetic as we thought we were or we're more the singole-discipoline atholete type.
User Rank: Nomad

Posts: 135
Joined: Thu Mar 21, 2013 3:36 pm
---
..... and another one this week.

"Please rank the following regions in order of preference with 1 being the one you'd most like to visit and 12 being the one you'd least like to visit," or some such instruction? Well, that's alright.

The problem is the grouped countries.

North Asia: China and Japan. What if I'd love to visit Japan but don't fancy taking money to and showing approval of the Chinese government, or really want to visit the parts of China where my ancestors died fighting against the Japanese and refuse to visit Japan until they demolish that damned shrine?

South Asia: Nepal, Bhutan and India. Nepal? Heck yes! Bhutan? I'd love to! India? F*****g H**l NO!

Central America: Panama, Colombia and Costa Rica. No thank you, nope and heck YES.

North America: USA and Canada. How about just Canada? Can I just visit Canada and stay away from the 50,000,000 or so scaries? Also I think Canada's more likely to let me in.
User Rank: Nomad

Posts: 135
Joined: Thu Mar 21, 2013 3:36 pm
---
---
Return to Website and Forum Feedback
Who is online
Users browsing this forum: No registered users and 2 guests